Air Manis beach, is one of the beaches there are in the city of Padang is interesting to visit. This beach has a fascination with the beautiful beach waves that roll breezy. When blown coastal breeze, hear the gentle sound waves through the beach, so create a feel of the cool and serene.
Air Manis beach sand that has brown albescent spread wide and the sloping edge along the coast. Therefore, this beach is very suitable place for a picnic, play waves, surfing and camping.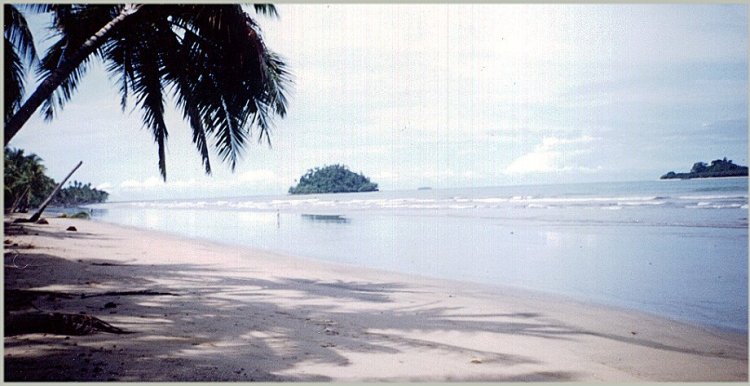 In Air Manis beach, there are inscription "godless children Malin Kundang." Is a stone inscription from the debris physic used to ship and the Malin Kundang. When the waves slaming stone, heard a voice crackle water formations such as the mourning and weeping voice. The tourists can also witness the close of the Stone Malin Kundang legend it.
Not far from the lips beach, an island that appears to stand with classyness so interesting to visit. The island known as small Pisang island (Pulau Pisang Kecil). This island looks like two separate islands that although actually joined into one. If a visit to small Pisang island, the tourists will see many monkeys that hang around. Although not tame, monkeys do not disrupt the tourists.
To go to Air Manis beach, the tourists can use land transportation. Airport Ketaping from the location, many vehicle that serve these routes. The tourists can take a special airport public transportation, and public transportation routes that serve the time of the approximately 30 minutes.