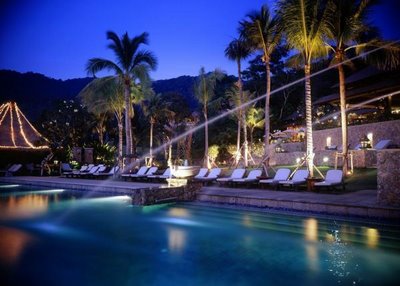 There is beautifull and sophitacated island in West Sumatera, Indonesia name " SIKUAI " a private island which shine like a pearl in a beautifull white sand beach. Sikuai Island is a small secluded island located in Padang, West Sumatera. An enjoyable 15 minute speedboat ride from Muara Bay (Dermaga Wisata Bahari) would take you to this beautiful island. As soon as you arrive on this island, you will see a white and soft sandy beach and gentle waves with crystal clear water decorating the whole island.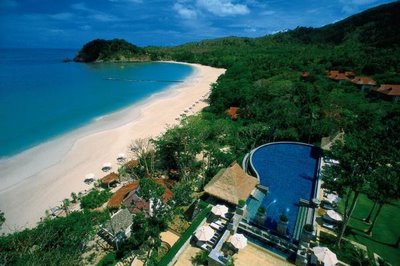 In the island you can find natural tropical forest providing astounding atmosphere. with total area no less than 44.4 Ha, integrated with 25 cottages, restaurant, conference hall, swimming pool and jogging track surrounding the island, we are ready to pamper you with exotic natural experiences.
Get in touch with the nature by exploring the whole island on foot or by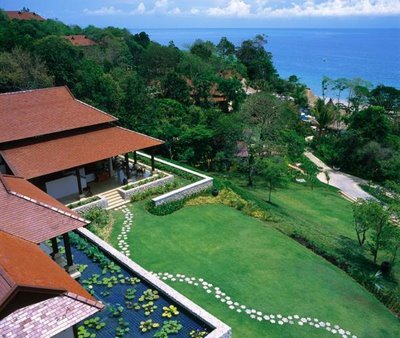 beach bike. A nice connecting bridge as well as a cement pedestrian walk is provided for you to make the exploration more fun. A combination of views like white sand, light blue ocean water, green coconut trees, big rocks, colorful wild flowers, all different kinds of wild trees and curious monkeys will certainly entertain your eyes and fill your heart with amusement.
The tropical atmosphere by coconut tree along island, relax, calm and far from city traffic, leave all your working and came to our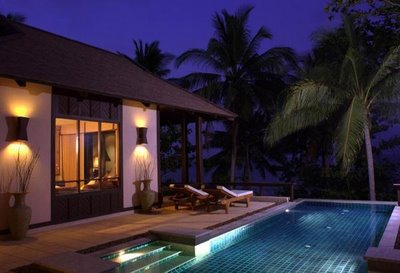 island. you will feel like own private island.
Snorkeling is a must activity to do here. Many different kinds of tropical fishes such as blue trigger fish, Picasso trigger fish, angel fish, dog puffer fish and trumpet fish are easily found. When you are lucky (like me) you would even see a spotted eagle ray!! Amazing, isn't it?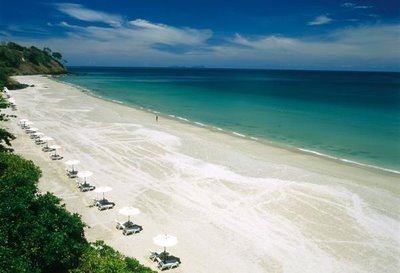 Enjoy sunset and sunrise at Sunset Plaza which is located on the top of the island. Breathtaking scenery will accompany your hiking activity to reach Sunset Plaza. Take pleasure in the swimming pool while you enjoy the sunset and sunrise views. Beside that, from this point you would be able to see Teluk Bayur Bay and small, beautiful islands nearby like Snake Island and Cubadak Island.
Indulge yourself on this private island. Sleeping in a comfortable bungalow and listening to the soft, soothing sound of the surf for your lullaby will complete your stay on this beautiful island.
To Get Here
From Airport BIM ( Bandara International Minangkabau ) you can take Taxi or other transportation with say to go to " Dermaga Wisata Bahari in Pelabuhan Muara " most people in the airport and Padang know about us.
from Airport will takes 45 minute to get our office at Dermaga Wisata Bahari in Muara Port area, here the guest can relaxe and seat at AW cafe till depart to Sikuai Island by our boat ( it's take 20 minute by speedboat and 60 minute by boat )
when you arrive in the island, our staff will welcome you with fresh coconut drink while you fill the registration.
Boat Transfer Schedule
Check in : Dermaga Wisata Bahari – Sikuai Island at 10.00 and 14.00
Check out : Sikuai Island – Dermaga Wisata Bahari at 11.00 and 16.00